Pam Irwin Head Elected to Board of Trustees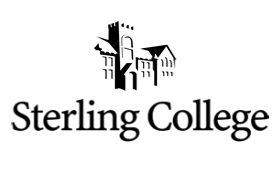 Sterling College has elected Pam Irwin Head as a member of its Board of Trustees. Head will begin her service with the spring board meeting held during the College's commencement weekend May 12-13. Head, of Wichita, Kan., has most recently served as the Chief Executive Officer of the American Red Cross Blood Services from 2000-2009.
Head is a Sterling College graduate of 1969. Her most recent involvement with Sterling College has been serving on the College's National Advisory Council since 2006 and chairing the inaugural committee for President Paul J. Maurer's inauguration to Sterling College in 2009.
"I have known Pam for a number of years and am confident she will provide great leadership to our board, particularly in the area of board development," said Board Chairman Tony Thompson.
"I am pleased to be asked to serve as a trustee for Sterling College. It is a privilege to "give back" to the college that provided an environment that helped strengthen my Christian faith, as well as provide me a quality education that enabled me to have a successful career," said Head.
Head began her career in Kansas through her college internship at Wesley Medical Center in Wichita in medical technology. Her first job after graduating was at Axtell Christian Hospital in Newton, Kan. She then went to work for the American Red Cross Blood Services in Madison, Wis., where her career then took her to Omaha, Neb., and then finally back to Wichita, Kan.
In addition to the Sterling Board, Head serves on the local Red Cross Board and the Kidzcope Board, a nonprofit agency that gives hope and healing to grieving children and their families in the loss of a sibling or parent.
Sterling College is a Christ-centered, four-year, liberal arts college located in Sterling, Kan., with a mission "to develop creative and thoughtful leaders who understand a maturing Christian faith."
Sterling College is accredited by the Higher Learning Commission of the North Central Association of Colleges and Schools at 30 North LaSalle St., Suite 2400, Chicago, IL 60602 – 800-621-7440.