Pastor Mark Hoover Announced as 2011 Baccalaureate Speaker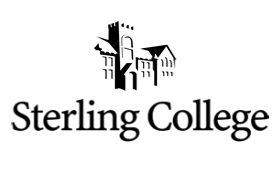 Sterling College recently announced Pastor Mark Hoover of NewSpring Church in Wichita will be the 2011 Baccalaureate service speaker. The Baccalaureate service is set to take place on Friday, May 13, at 7:30 p.m. in Culbertson Auditorium on the Sterling College campus.
Pastor Hoover began his preaching career at the age of sixteen. After several years of youth meetings and frequent preaching opportunities, Hoover made the decision to enter into full-time ministry. He earned his degree in pastoral studies from Arlington Baptist College. Hoover served as the associate pastor at churches in Mansfield, Houston, and Fort Worth, Texas before coming to Wichita, Kan.
Hoover is known as a straightforward communicator with the gift of sharing the gospel in creative and understandable ways. He has served NewSpring Church in Wichita, Kan., for over 25 years and is currently the serving as the senior pastor. Hoover can be seen on NewSpring's weekly television broadcast which airs throughout the region and are also accessible online. He and his wife, Mary Alice, have three sons, two daughters-in-law and two granddaughters.