Patrick Shines in Classic Opener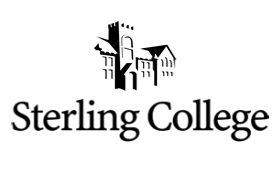 Friday, November 19, 2010
Sterling, Kan. - In their first game of the 2010 Warrior Classic, the Sterling College Women's Basketball team beat Southwestern Assemblies of God University by a score of 69-56. The Lady Warriors used hot shooting from behind the three point arc to bury SAGU. Sterling was 7/15 from behind the arc for 21 points.
SC built an early lead in the first half behind 12 Megan Patrick first half points. Patrick was 5/10 in the first half, including 2/3 from behind the arc. Candace Ewert played well in the first half for Sterling, scoring eight points on a perfect 3/3 shooting. SAGU attempted to counter in the first half with Gabby Bruner. Bruner took 12 shots for SAGU including seven from three, but only scored eight points. At the half, Sterling led 32-21.
Patrick was huge for Sterling again in the second half, matching her 12 point first half. With 24 points, Patrick led all scorers in the game. Sterling had three other players in double-digit scoring. Ewert, Erica Herman, and Carley Chambers each had 10 points in the game.
With the win, Sterling is 4-1 on the season. The Warrior Classic will continue tomorrow with the Lady Warriors playing The University of Science and Arts Oklahoma at 6:00pm in the Gleason Center.