Peacemakers Convocation to feature Dr. Kneeland Brown of Wichita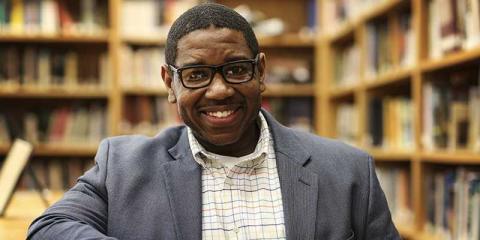 Wednesday, February 7, 2018
Dr. Kneeland Brown, president of Trinity Academy in Wichita, will speak at the Sterling College Peacemakers Convocation on Friday, Feb. 9, at 10 a.m. As part of the College's Spiritual Emphasis Week, Brown will present his speech, "Let Justice Roll Down," in Culbertson Auditorium in Spencer Hall on the Sterling College campus. The event is free and open to the public.
Brown began serving Trinity Academy in 2017 and has worked in the education and not-for-profit sectors for more than a decade. As an administrator in institutions of higher education, he was invited to participate in the Council of Christian Colleges and Universities 2010 class of the Multi-Ethnic Leadership Development Institute, a year-long fellowship experience targeted at developing future executive-level administrators for colleges and universities.
Brown was named dean of the DeVoe School of Business in 2014 to give direction and oversight to all personnel, academic program offerings, instructional delivery and strategic planning for the school. He also served as editor-in-chief of "The DeVoe Report," a semi-annual high-level business magazine which focuses on the equipping of its readership for the expansion of virtuous God-honoring business practice within the global marketplace.
Sterling College is a Christ-centered, four-year college located in Sterling, Kansas, with a mission to develop creative and thoughtful leaders who understand a maturing Christian faith. For more information, visit www.sterling.edu.