Phi Beta Lambda students qualify for nationals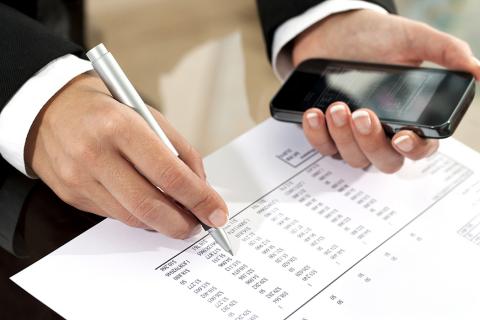 Wednesday, March 20, 2013
Six Sterling College business students participated in the Phi Beta Lambda Spring State Leadership Conference in Emporia, Kan., on March 1-2. At the competition, all six participants qualified for the PBL National Leadership Conference in Anaheim, Calif., in June.
The two-day PBL conference focused on providing college-level business students the opportunity to compete in various categories in order to showcase their knowledge in business.
"I am very pleased with the involvement of our students and their desire to participate in the conference," said Assistant Professor of Business Timothy Thorpe. "Their involvement lead to great success and I hope that we can build on their accomplishments by continuing to grow the program in future years."
Each student participated in workshops and competitions that focused on developing strong business leaders. There were two group successes from the competition. Jennifer Vogt of Caledonia, Mich., Kendra Schaffner of Wray, Colo., and Emily Messick of St. John, Kan., took first place in Accounting Analysis and the team of Vogt and Caleb Watney of Sterling, Kan., won second place in Emerging Business Issues. In individual successes, Messick took third place in Accounting for Professionals, Watney earned first in Economic Analysis and third in Impromptu Speaking, and Vogt captured first in Business Law. Additionally, Sened Tesfay of Chicago, Ill., won first place in International Business and Erica Wilt of Hutchinson, Kan., took first in Financial Concepts and third in Macroeconomics.
"It was really fun to travel with my peers and hear from other business leaders at the conference," said freshman Caleb Watney. "Getting to test our metal against other students across the state was an invaluable experience."
PBL is the collegiate division of the Future Business Leaders of America and Sterling College has been a member of the organization since 2011.