Presentation Explores History of Civil Rights-Era Murder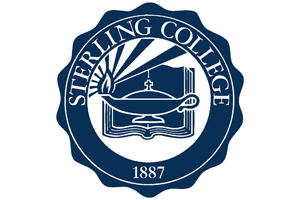 Tuesday, February 13, 2018
Sterling College will host the presentation "The Murder of Emmett Till," given by Dr. Dave Tell, the co-creator of the Emmett Till Memorial Project. Till was a 14-year-old black boy who was murdered for whistling at a white woman while visiting his family in Mississippi in 1955. The program will take place Monday, Feb. 26, 2018, at 7 p.m. in Heritage Hall in Cooper Hall on the campus of Sterling College, and the community is invited to attend the free event. The program is made possible by the Kansas Humanities Council with additional funding provided by the Lewis H. Humphreys Charitable Trust, Bank of America, N.A., Trustee.
For 50 years after the murder of Till, there were no memorials to his murder in the Mississippi delta. The program will discuss the various Till memorials. Since 2005, over $5 million has been invested in commemorations to the boy. Tell will also explore the competing narratives of what exactly happened on the night of the murder.
"The Honors Program is hosting this event as we continue the conversation of race and the roles it plays in society. As we explore the legacy of the Civil Rights Movement and its relationship to crucial issues in our country today, we are grateful to the Kansas Humanities Council for the opportunity to share this event with our community," said Daniel Julich, director of the Sterling College Honors Program.
Dr. Dave Tell is a professor of Communication Studies at the University of Kansas and the author of "Confessional Crises and Cultural Politics in Twentieth-Century America." He is co-creator of the Emmett Till Memory Project, and his work on Till has been recognized with a fellowship from the National Endowment for the Humanities.
For more information about the event at Sterling College, contact the Sterling College Honors Program at 620-278-2173.
"The Murder of Emmett Till" is part of the Kansas Humanities Council's "Kansas Stories" Speakers Bureau, featuring presentations and discussions that examine our shared human experience—our innovations, culture, heritage, and conflicts.
The Kansas Humanities Council conducts and supports community-based programs, serves as a financial resource through an active grant-making program, and encourages Kansans to engage in the civic and cultural life of their communities. For more information about KHC programs contact the Kansas Humanities Council at 785-357-0359 or visit online at www.kansashumanities.org.
Sterling College is a Christ-centered, four-year college located in Sterling, Kansas, with a mission to develop creative and thoughtful leaders who understand a maturing Christian faith. For more information, visit www.sterling.edu.