Professor Honored at Art Exhibit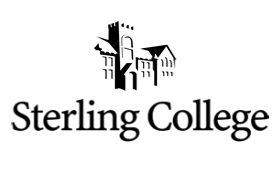 William Morse, Chair of the Art and Design Department at Sterling College, has had two pieces of his work chosen in a very competitive juried art exhibit at the Art Institute of Pittsburgh in Pittsburgh, Pennsylvania: "New River Gorge Bridge," a photography piece, and "Tug Maryland," a painting. The exhibit will be on display until March 28, 2009.
In a juried art exhibit, the jury panel, made up of three to seven jurors, evaluates the works submitted and selects a few of the pieces to be exhibited. This particular Art Institute of Pittsburgh juried exhibit is its faculty show and is open to all its faculty members. Since William Morse is an online instructor for the Art Institute of Pittsburgh, he was eligible to submit his work.
The Art Institute of Pittsburgh selects its panel of jurors from some of the most accomplished designers in the fields of film, photography, illustration and visual communication. Though all Art Institute faculty members are encouraged to submit work for the show, only a handful of faculty members' pieces are chosen to represent the Art Institute of Pittsburgh.
Morse commented on the honor. "I have been teaching for the Art Institute of Pittsburgh for the last four years now. I teach their advanced courses in graphic arts. There are 52 schools around the nation (Art Institute of Pittsburgh is the main campus) with 250,000 students worldwide. They are number one in the field for creative studies. It is a pleasure to be a part of this type of professionalism."
Morse shot the photograph "New River Gorge Bridge," the first piece chosen for the exhibit, while in West Virginia on a vacation. The unique angles and lighting effects highlighted the structural design of the bridge and maximized the effect of the photograph.
"The second piece chosen, 'Tug Maryland,' is a very emotional piece for me," says Morse. "My father died a tragic death on that particular tug in 1971, and I created the painting from a photo taken by Debra Waff when the tug was sunk in Edenton Harbor, North Carolina, in 2000."
Sterling College Art and Design Chair William Morse is the author and illustrator of six children's books as well as the founder of DOVEWORKS Interactive, which specializes in creating 3D animation for the development of interactive short stories. He received his Master of Science in Art from Texas A & M University, Kingsville, in 1995 and his Bachelor of Fine Arts & Advertising from Texas A & M University in 1993. Morse has a Masters Certification from Sessions School of Design, New York, in Graphic Design, Web Design, and Multimedia. His work, consisting of paintings, drawings, sculptures, photography and digital compositions, can be found in many private and corporate art collections.