Psychology Department Named "Department of the Year"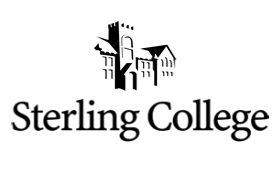 Tuesday, September 29, 2009
When the Sterling College Psychology Department was honored last week for winning the second annual "Department of the Year" award, the reason for the choice was clear: Sterling's psychology professors recruit personally and form relationships with their prospective students even before they start classes at the College.
First-year student Elizabeth Curtis, who spoke at the award reception, is an example of this. Curtis, from California, was seriously considering the University of California, Santa Barbara, when Dr. Arn Froese, chair of Sterling's psychology department, began contacting her regularly. Andrea Mehringer was going to Missouri State when Froese asked her to reconsider and went out to dinner with her and her parents. "That dinner changed everything," she said. "It was nice to be personally sought after."
Dr. Froese accepted the award, which recognizes outstanding achievements in recruitment and retention along with improvements in an academic program, and the $1000 gift for his department that came with it. "We're delighted to receive this," Froese said. "Our prospective students responded to the kind of program we have and to the opportunities Sterling provides. We've pulled in a great class, and they're already showing their connection to the department. Four first-year students are volunteering as student researchers."
"There has been a significant emphasis the last few years on faculty involvement in the recruitment process," said Dennis Dutton, Vice President for Enrollment at Sterling. "Our professors have stepped up their efforts in establishing relationships with potential future Sterling students through phone calls, emails and letters."
For the last few years, each academic program at Sterling College has had a new student recruitment goal. The goal for the psychology program this year was 14 students. Primarily through the efforts of Froese, the program attracted a total of 19 students this fall. "It has been great to see Dr. Froese, as one of our senior professors, reach out to work with new students," said Dutton. "He helps them see the potential of their future here at Sterling."
"Dr. Froese called me nearly once a week when I was making my college decision," said first-year student Becky Barnes. "My contact with him convinced me that Sterling was really a place with a strong community, a place where I would be challenged but also encouraged."
"Froese represented the psychology department and Sterling College well," said Michael Baxter, a transfer student from Washington state. "I knew I would be taught well and have a great experience."