Record Enrollment for e.Sterling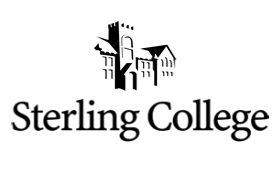 Wednesday, January 13, 2010
Not only does e.Sterling help its students grow, it is growing itself. The online division of Sterling College reported a new record enrollment of 72 students this term, with 17 being new to the program. Though e.Sterling has continually grown since it began in 2007, this is its greatest-ever growth in new students.
More and more non-traditional college students who juggle full-time jobs and/or families are finding online education attractive. e.Sterling offers the convenience of online classes while still promising the high level of student service for which Sterling College is known. Approximately fifty percent of e.Sterling's instructors are Sterling College professors; most of the others are local educators. These instructors correspond with their online students regularly and use technology to help students connect with each other.
e.Sterling offers degree completion in Theology and Ministry and in Christian Ministries. Through the Sterling Teacher Education Program Online (STEP Online), it currently offers degree completion in the areas of elementary education, professional studies, math with an emphasis in education, and history with an emphasis in education, with plans to expand its offerings in the future. e.Sterling has articulation agreements with community colleges in Colby, Coffeyville, Hutchinson, and Cloud County, and is forming agreements with two others. e.Sterling's programs work well for the student who has completed general education hours as well as for the student who holds a bachelor's degree but needs education coursework to obtain a teaching license. An education degree from e.Sterling fully prepares graduates for licensure through the Kansas State Department of Education. Information on e.Sterling can be found at www.e.sterling.edu.
Sterling College is a four-year, Christ-centered, liberal arts college located in Sterling, Kan. It is accredited by the Higher Learning Commission and is a member of North Central Association, the Council of Christian Colleges and Universities, and the Associated Colleges of Central Kansas.