Record Setting Day for the Running Warriors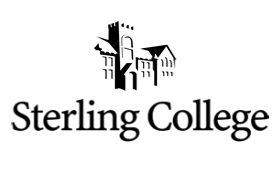 Emporia, Kan. - In only the fourth meet of the season the Sterling College Warrior Cross Country program did some record setting on Friday at the Emporia State Planet Sub XC Invitational. Five total athletes either added their name to the record board or made a move up the record board, while a total of eight athletes set personal records. With 202 women running in the women's race and 234 on the men's side and on a beautiful and fast course the Warriors took advantage of the competition to do what they had been talking about for weeks now.
"We knew training has been going great and we knew that things were setting 
up just right for the Emporia meet. They had specific goals they wanted for this week, they didn't leave any room for questions with how well they ran this weekend." Coach Dillard
The Lady Warriors had three individuals make or move up the board on Friday, Sara Doll moved from 8th on the leader board to a tie for 4th with her personal best time of 20:27, Jillian Linnebur earned a #10 spot on the leader board with a personal best time of 21:01 and Elly Valdez's personal best 21:11 earned her the 12th spot in school history.
Whitney Dautel led the Lady Warriors with a 46th place finish with a time of 19:51 (just 8 seconds off of her personal best) and a team finish of 16 out of 22 teams.
Chris Penner and Joe Dardzinski both ran great races and paced the Warriors to a 22nd place over all team finish. While all the men ran season best times it was Freshmen Austin Gautier and Jared Reimer who had the most notable accomplishments. Gautier's personal best time of 29:17 places him 9th on the Sterling leader board, while Reimer's personal best time of 29:25 has him in the 12th spot on the board.
"This was a huge meet and a fast meet and despite the team placing we had a really good day over all. These kids have been working hard and today it paid off for them, it is exciting to have days like today that make such a huge impact on a school's program and history."
The team looks for another fast race day on Saturday, October 9th in McPherson at the Lakeside Shootout. Women's race starts at 10:30 and the Men at 11:15.