Records Fall as Warriors Compete at KT Woodman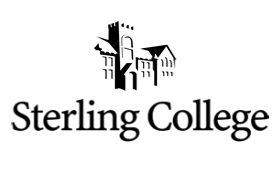 Wichita, Kan. - Not one but two school records were broken and three new personal records set as the Warrior Track & Field Team competed at the KT Woodman Track Invitational hosted by Wichita State on Saturday, April 16. Perfect weather as well as great competition from local NCAA D1 schools help set the standard for the day and put the Warriors in position to compete as well as they did.
Jillian Linnebur led the way for the Warriors by breaking a 19 year old school record in the 800m with her time of 2:20.38. Jillian's time was 3.1 seconds faster than her previous best and was good enough to have her finish ninth overall. Whitney Dautel was hot on her heels with a time of 2:22.55 finishing tenth.
"Both women ran an amazing race and really help push each other in a heat where there was no other competition for them," said Jack Dillard, Sterling College head track coach.
The women's 4x400m relay consisting of Rachel Eliserio, Jessica Stuart, Jillian Linnebur and Shelby Ward, broke a 22 year old school record with their time of 4:05.27. This time was 4.67 seconds faster than their previous fastest time and has them sitting first on the KCAC performance list by over nine seconds.
"These ladies decided that they were going to do whatever it took to get this record this week, they went out and made it happen," said Coach Dillard
Alex VanLoenen for the second consecutive week set a new personal record with a throw in the discus of 143-00. Alex had the furthest throw of any NAIA athlete in the competition.
The Warrior's take to the track again on Wednesday, April 23 at the Tabor College Invitational in Hillsboro, KS. Field events start at 1:00 and running events at 1:30.