Reed Takes Head Women's Basketball Coaching Job at Tabor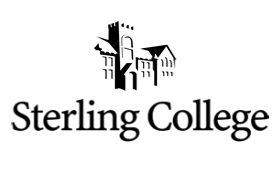 Sterling, Kan. - Sterling College Assistant Athletic Director Shawn Reed will become the next head women's basketball coach at Tabor College (Kan.). Reed has been serving at Sterling College since 1997 with his most recent role being assistant athletic director, assistant professor of exercise science and servant leadership coordinator.
From 1997 through June 2006, Reed served as the assistant women's basketball coach of the Lady Warriors where the program compiled a 230-55 record, and the team was conference champions six of those years and qualified for the NAIA National Tournament six years as well.
Sterling reached the NAIA Division II "Final Four" in 2001 during Reed's tenure and made two trips to the "Elite Eight" and three trips to the "Sweet Sixteen". The Lady Warriors were also ranked No. 1 in the national NAIA Division II poll for the first time in school history while Reed was an assistant at SC.
Coach Reed's hard work and dedication to Christ centered education will be missed by Sterling College. Reed will finish his teaching duties for the spring semester before he leaves for Tabor College.