Rev. Dr. Michael Andrus to Deliver Sterling College's Baccalaureate Address on May 14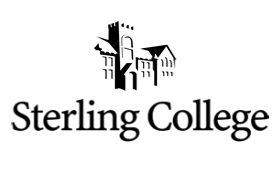 The Reverend Dr. Michael Andrus, lead pastor of First Evangelical Free Church of Wichita, will speak at Sterling College's Baccalaureate service on Friday, May 14, at 7:30 in Culbertson Auditorium. His message is titled "The Other Parable of the Two Sons."
Andrus first served at First Evangelical Free Church of Wichita as its senior pastor from 1975 to 1984. He was then called to be the pastor of the first Evangelical Free Church plant in St. Louis, Missouri. From 1984 to 2004 Andrus was the senior pastor at this new church. During those years, seven additional churches were planted or adopted in the St. Louis area, with a total attendance of over 6,000. In 2004 Andrus returned to be the lead pastor at First Evangelical Free Church of Wichita. During Andrus' years of service at the Wichita church, two daughter churches have been established; an inner city ministry has started; and a Hispanic church has been planted.
Andrus received his B.A. from Calvary Bible College in Kansas City; his M.A. in Philosophy from Southern Methodist University; his Th.M. in Historical Theology from Dallas Theological Seminary; and his D.Min. from Trinity Evangelical Divinity School.
Andrus and his wife, Jan, live in the Wichita area. They have two sons and four grandchildren.