Run (or Walk) for China: Sweet and Sour 5K Run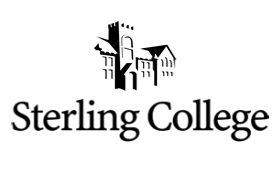 April 13, 2010, Sterling, Kan.-The Sweet and Sour 5K Run is this Saturday, April 17. Check-in starts at 9:15 a.m. at Sterling College's Gleason Center. The race begins at 10 a.m. from the Gleason Center.
There will be open registration on Saturday for those still wanting to participate. The entry fee for the 5K is $20. Prizes will be awarded to the top three male and female participants. Coffee from The Metropolitan in Hutchinson will be sold at Gleason.
Proceeds from the race will support the China team's trip to Beijing from May 24 to June 7. The purpose of the race is to raise both awareness and funds for the trip. While in China the team will focus on several different projects, including working at an orphanage with special needs children, teaching and practicing English with college students, and delivering food and other necessities to areas of poverty around the city.
For more information contact Team Leader Melissa Yarrow at 785-632-1535 or by email at operationbeijing2010@gmail.com