RYAN COVEY TABBED NAIA MEN'S SOCCER "OFFENSIVE PLAYER OF THE WEEK"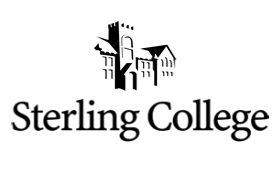 Wednesday, October 15, 2008
Sterling College senior Ryan Covey has been named NAIA (National Association of Intercollegiate Athletics), Men's Soccer "Offensive Player of the Week" after his two stellar performances in Sterling's victories last week.
Covey led Sterling to a 2-0 record last week, scoring six of his team's ten goals last week and tallied two assists.
The forward from Edmond, Oklahoma, recorded a hat trick and two assists in Sterling's 6-2 victory over Southwestern College (Kan.) on Tuesday. Covey then again scored three goals in their 4-0 shutout over Bethel College on Saturday. He now has scored thirteen goals and has five assists so far this season.
"What a great week for Covey," said Sterling College Head Soccer Coach Dave Underwood. "Ryan has been a big part of our offensive success this season, not only scoring but setting up goals as well. This is a great honor for him and our program."
The Warriors are currently 8-3 overall and 2-1 in the KCAC.