SC Achieves Success at Debates on a Plain Tournament and at KSCA Convention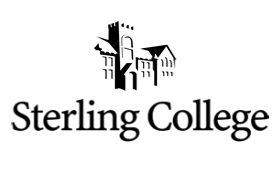 Thursday, October 8, 2009
For the second year the Sterling College debate team dominated at the annual Debates on a Plain Tournament, capturing first place in team sweeps competition and the championship of the varsity division. "It was an outstanding way to start the season. It really sets the tone," said Ken Troyer, Sterling College's forensics and debate coach. "There is no doubt our showing sends a message to others in the region as we will likely have at least two teams ranked in the top 20 when the first rankings are released."
The Debates on a Plain tournament is in its fourth year and is co-hosted by Barton Community College and Sterling College. This year's event, held at Hutchinson Community College, was the largest ever, with 22 schools competing. In the varsity division, SC had two teams finish in the top five. The team of Emily Graham, a junior from Hutchinson, and David Bowers, a junior from Buhler, captured first by defeating Bethel in the final round. Courtney Hensley, a junior from Lyons, and Fay Carey, a senior from Sterling, finished in fifth. Individually Emily Graham was named the top speaker; her partner David Bowers received third; and teammate Ryan Corwin, a sophomore from Sterling, finished seventh.
In the novice division Travis Stalnaker, a first-year student from Creedmoor, Texas, advanced to the final round. Competing on a hybrid team (team members from different schools compete together), he and his partner finished second to a team from Bethel College.
It is finishes like this one that cause Ken Troyer and members of his team to be asked to present at the Kansas Speech Communication Association Convention. For the second year Troyer traveled with team members, this year Emily Graham and David Bowers, to Topeka in early September. They presented a showcase of parliamentary debate, which included a brief discussion of the objectives of the style of debate as well as selection of the debate topic. Graham and Bowers then participated in a debate with a topic selected by the audience members, who primarily consisted of high school and college debate and forensic coaches from Kansas and Missouri. Sterling College was invited to participate in the convention because it is one of only two schools in Kansas that has consistently had a team ranked in the top 25 in the nation. Additionally Sterling College has had teams invited to the National Parliamentary Tournament of Excellence.
Sterling College competes this weekend in the Sunflower Swing at Bethel College.