SC Alumni to honor Klings at special performance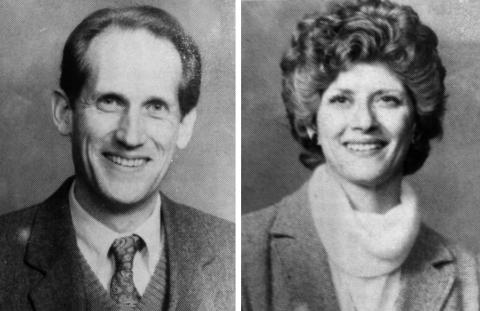 Thursday, October 11, 2012
On Sunday, Oct. 21, Sterling College Alumni will host a special tribute to Faculty Emeriti Diane DeFranco-Kling and Gordon Kling in Culbertson Auditorium. The variety show will begin at 2 p.m. and is open to the public. The performance will last approximately two hours, followed by a come-and-go reception in Cornerstone in the Student Union.
Alumnus Greg McGlynn '86 will host a variety show performed by alumni and students. Performances will be led by Larry Brownlee '80, Kristin Robson '83, Patty Milner '99, Lauren Peck '08, Maeghan Bishop '07 and many others.
Alumni are invited to send a memory or congratulatory note on an 8 ½ by 11 sheet of paper to be presented to the Klings. Notes can be mailed to the alumni office or hand-delivered at the reception.
Photo from 1989 yearbook