SC Alumnus Josh Svaty Named Acting Secretary of Agriculture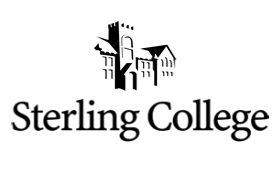 Sterling College graduate Josh Svaty '02, currently Kansas' 108th District State Representative, has been named by Governor Mark Parkinson as Acting Secretary of Agriculture.
"Farming is in Svaty's blood – he's the fifth generation to farm in Ellsworth County," Parkinson said. "He's demonstrated tremendous leadership in the Kansas House of Representatives and he's going to do a great job leading the Department of Agriculture. I know Svaty has loved serving the people of the 108th, and is excited about now serving the entire state as a Cabinet Secretary."
Svaty has served as the State Representative of the 108th District in Kansas since 2003. He served most recently on the committees for Energy and Utilities; he was the ranking member on Agriculture and Natural Resources; and he is on the joint committee on Energy and Environmental Policy. Svaty has spoken nationally and has testified before the United States Congress on matters of energy, agriculture and water policy. Svaty also serves on the national advisory council for his alma mater, Sterling College.
"My family has been farming in Kansas for around 140 years," said Svaty. "I know firsthand agriculture is not an easy economy. Nevertheless, this is a great time to be a Kansan involved in agriculture. With more consumers than ever wanting to know the source of their food, the stellar reputation of Kansas' farmers and ranchers is one of our most marketable assets. However, we cannot have a bright future in agriculture if young people cannot return to the farm and make a living. We must find ways for young people interested in agriculture to be able to follow their dreams."
Currently, Svaty, his wife Kimberly and their son, Jackson, live in rural Ellsworth County. The Svaty Farm is a diversified operation in the heart of the Smoky Hills that includes wheat, milo, soybeans, corn, sunflowers, a cow/calf herd and sheep.
Svaty's nomination is subject to authorization by the Senate Confirmation Oversight Committee to exercise the powers, duties and functions of office during the interim period until the full Senate can consider the nomination. Acting Secretary Svaty will assume all secretarial duties on July 17.