SC Assistant Art Professor's Book Presented at LA Times Festival of Books Gallery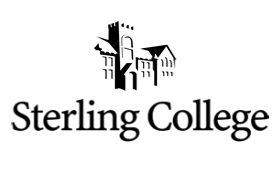 "Bip and the Bulb," a children's book written and designed by William Morse, chair of the Sterling College Art and Design Department, was part of the 2010 "Los Angeles Times" Festival of Books. More than 130,000 book lovers and media personnel attended the festival, which is held at the UCLA campus. This festival is the largest and most prestigious book festival in the United States.
"Bip and the Bulb" is a Christmas story featuring the animated character Bip, who gets very frustrated when things don't go the way he wants them to. "In 'Bip and the Bulb,' Bip learns to see his circumstances differently," said Morse. "He learns to see that difficult and hard things are actually working for our good." Morse first began creating graphic design characters when his own children were young. In 1997 he formed Doveworks Interactive to make his e-books and animated videos available to the public. When customers began telling him they would like the stories in book form, Morse chose AuthorHouse as his publisher.
AurhorHouse was an exhibitor at the 2010 Festival of Books, showcasing a selection of the books they have published. Morse has five books published with AuthorHouse, with two more to be released this fall. Pictures of all the books and Morse's contact information are available at doveworksinteractive.com.