SC Celebrates First Inductees to the Fine Arts Hall of Fame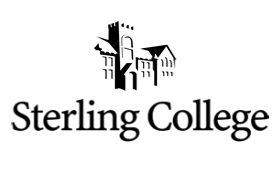 Wednesday, October 28, 2009
The first members of the Sterling College Fine Arts Hall of Fame were introduced at this past weekend's Homecoming festivities. "Sterling College has a rich tradition of the fine arts in its 122-year history," said Greg McGlynn '87 as he introduced the Hall of Fame. "As an alumnus and educator I have come to respect and appreciate belonging to this tradition. The Hall of Fame was created to recognize the accomplishments of Sterling alumni, faculty and friends both here at Sterling and out in the world." The awards are divided into three categories: Alumni, Mentor, and Patron
Laura Stewart '36 from Stafford, Kan., was active in the SC theatre and debate/forensics programs, winning the national championship in extemporaneous speaking in 1934 with a speech titled "Woman's Place in Modern Civilization," which was then featured in the National Forensic League magazine. Stewart worked as a high school English and Latin teacher and speech activities director and has been a member of the Stafford Drama Guild since its inception, participating in their Little Theater productions as actress, director, and stage crew member for over 50 years. She has used her skills to lead Bible studies and speak at retreats, camps, and conferences.
Gail Wenos '67 and her puppet Ezra have developed a national following, entertaining and teaching audiences across the U.S. Following graduation Wenos worked as a kindergarten teacher but then discovered her talent with her puppet companion, Ezra D. Peabody. The stage became her classroom, and audiences became her students. Wenos, currently living in Murrieta, Calif., has received community service awards and has been recognized as an Outstanding Young Woman of America. She has made several recordings and television appearances and toured with the Johnny Mann Singers.
Retired Sterling College music professor Robert Gordon was at Homecoming to be inducted into the Hall of Fame and to celebrate the 60th anniversary of his graduation from Sterling College. Gordon taught high school music in Fowler and Lyons, Kan., before returning to SC in 1960 to teach music and direct the band, becoming the College's first full-time band director. During his 23 years as the instrumental music director, on average ten percent of the students participated in band. He was well known for the annual "Confusical Popcert...a confused musical pops concert." Since his retirement in 1983, Gordon has been active, performing with community bands and the College Homecoming orchestra pit, singing in the United Presbyterian Church choir, and serving on numerous church boards.
Lyons dentist Dr. Thane Frazier, recognized as a Fine Arts Patron, was the only inductee who is not an SC alumnus. Frazier has been performing on various stages for almost 70 years. Originally from Lacrosse, Kan., Frazier served in the military before settling in Lyons. He has directed and performed in numerous productions of the Lyons Coronado Court Theatre and the Good Samaritan dinner theatres. He has also made several appearances on the Sterling College stage as part of the Sterling Community Theatre Troupe. Memorable productions at Sterling include "Anything Goes," "Oliver," A Grand Night for Singing," and most recently, "Guys and Dolls."
Leon Akin '36 taught vocal music in Cedar Vale, Kan., and Torrington, Wyo., before returning in 1940 to teach vocal music at his alma mater. Akin directed the Concert Choir and was music professor at Sterling for a total of 35 years. In 1941 he left to serve in the Army and was held as a prisoner of war in Germany. He returned to Sterling in 1945. His choirs toured coast to coast and also overseas to Iceland, always closing concerts with the song "My God and I." On his retirement in1979, Akin was quoted in the College newspaper, the STIR, as saying, "I liked Sterling as a student and as a professor. I liked the students and the atmosphere, as a professor I got along well with my colleagues. Sterling was a happy experience." He died in 1993.
Also recognized posthumously were Sterling arts patrons, Harold '24 and Aileen '23 Evans. They made Rice County their lifelong home. The Evans had no children but thought of Sterling College as their "child." Harold served on the Board of Trustees for 50 years and was given an honorary doctor of humane letters degree in 1990; Aileen won the Alumni Award in 1958; and Evans Hall is named in their honor. The couple was named "Rice County Citizens of the Year" in 1987, the College's centennial year. Though they supported the College in general, the Sterling College Theatre department was at the heart of their commitment. They created the ongoing Evans Actor and Actress of The Year awards in the 1970s. During their lifetimes they never missed an SC Theatre production.
A wall plaque in the lobby of Culbertson Auditorium commemorates the Hall of Fame. Inductees will be presented every other year.