SC Choral groups finish year with Masterworks Concert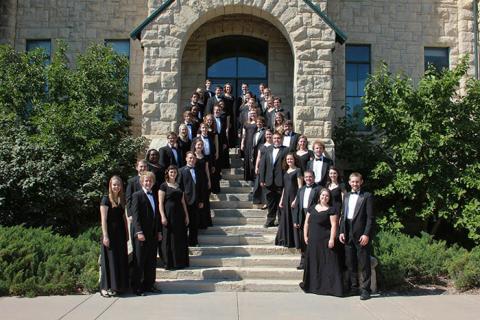 The choirs of Sterling College will wrap up their year with the annual Masterworks Concert on May 4 at 3 p.m. at the Sterling United Methodist Church. The Sterling College Highland Singers, Chorale and Concert Choir will hold a free concert that will last approximately an hour.
The choirs will perform selected music from the major time periods of music history: Renaissance, Baroque, Classical, Romantic, and 20th Century to the present.
"We will be taking a musical walk through time, beginning with an English madrigal by Thomas Morley and finishing with a spiritual by William Dawson, with songs by others such as Handel, Mozart, Schumann and Lauridsen in between," said Mark Clark, assistant professor of music.
This concert will be the final concert of the 2013–14 academic year.