SC Christmas Concert set for December 7th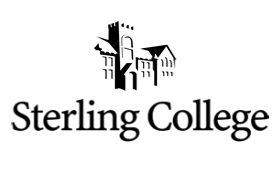 Christmas Rejoice! A Musical Event" will be held Sunday, December 7, at 3:00 p.m., in Culbertson Auditorium on the Sterling College campus. The concert will feature performances by a variety of Sterling College music ensembles, including the Saxophone Ensemble, Sterling Lasses, Jazz Band, Highland Singers, Flute Choir, Men's Quartet, Concert Choir and the Concert Band.
Audience members will hear selections such as "Carol of the Bells" (Concert Choir), "Coventry Carol" (Sterling Lasses), "Jingle-Bell Rock" (Men's Quartet), "God Rest Ye Merry Gentlemen" (Jazz Band), "Still, Still, Still" (Highland Singers), and "O Holy Night" (Concert Band). During the final selection, the audience will be invited to sing as the Concert Band and Concert Choir join their musical talents for the medley "At Christmastime." The choral ensembles are under the direction of Prof. Mark Clark, and the instrumental ensembles are under the direction of Prof. Blair Martin. The concert is free and open to the public.