SC Debate Team Dominates Competition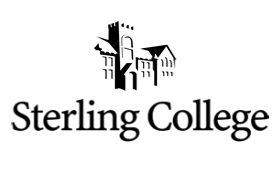 Following a season in which the Sterling College debate team was ranked in the top 25 in the nation, this fall the team has picked up right where they left off by winning each division of the second annual "Debates on a Plain" Tournament, held at Barton College. Amassing an overall record of 20-1, the team easily captured the overall team sweepstakes and was named the championship team in both the varsity and novice divisions. The "Debates on a Plain" Tournament was one of the largest tournaments in Kansas this fall, hosting more than twenty competing teams.
Individually the varsity duo of Daniel Hogan, a junior from Lyons, and David Bowers, a sophomore from Buhler, ended the day with a perfect 7-0 record, defeating rival Kansas Wesleyan four times, including the final round. Even more impressive was the fact that the duo did not drop a ballot, indicating that all 13 judges who evaluated them during the course of the tournament awarded them the victory. In the novice division, Sterling College closed out the final round, meaning that the only teams advancing to that stage were both from Sterling. Both the duo of Maggie Rainwater, a freshman from Wichita, and Taylor Libby, a sophomore from Ellinwood, and the duo of Ryan Corwin, a freshman from Sterling and Jessica Brayton, a freshman from Lyons, advanced to the final round of competition, ultimately being declared co-champions of the division. Coach Ken Troyer commented that, "It's not too often that you see this kind of a dominating performance so early in the season. It speaks volumes as to the talent level of the recent recruits."
The team also fared well in the individual events (forensics) portion of the tournament with Jana Miller, a senior from Alden, capturing first in Dramatic Interpretation for the second consecutive year and placing third in Program of Oral Interpretation. Also advancing to the final round of competition was Lauren Rivard, a junior from Hutchinson, taking fourth in Persuasive Speaking, sixth in Program of Oral Interpretation and sixth in Impromptu Speaking.
The team next travels to Central Missouri State University to compete in the Missouri Mule Debate and Individual Events Swing.
Cutline: Back row: Maggie Rainwater, Andrew Hogan, Ryan Corwin. Middle Row: Jessica Brayton, Taylor Libby, Jana Miller, Lauren Rivard. Front Row: Daniel Hogan and David Bowers.