SC Debate team takes home another first place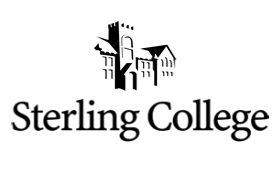 Thursday, November 8, 2012
The weekend of Oct. 19-21 was a replay of previous debate tournaments attended by the Sterling College Debate Team – they returned with a first place finish from their tournament at the University of Central Missouri.
The duo of Courtney Cavazos and Stefan Mattox, both of Hutchinson, Kan., ended the tournament with a 7-2 overall record, winning their final round with a unanimous 3-0 decision. The Sterling College duo of Nolan Chaney of South Hutchinson, Kan., and Nolan Goodwin of Salina, Kan., finished in fifth overall with a 6-1 record. In addition, Sterling debaters took four of the top five speaker awards with Nolan Chaney being named top speaker overall, Courtney Cavazos as second, Nolan Goodwin as fourth and Stefan Mattox as fifth.
Sterling College Coach Ken Troyer said, "The senior/freshman combination is really paying dividends. Hopefully we are gaining the experience that we'll need for nationals this spring."
The tournament at the University of Central Missouri included Rice University, Western Kentucky University, the University of Nebraska, Truman State University, Kansas Wesleyan University, Hillsdale College, Southwest Baptist University, Belmont University and others.