SC Football Ranked in the NAIA Coaches' Top 25 Poll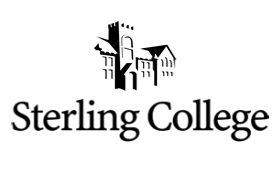 Tuesday, September 21, 2010
Kansas City, Mo. - The National Association for Intercollegiate Athletics (NAIA) announced their second regular season Football Coaches' Top 25 Poll on Monday. The Warriors were ranked 25th in the poll coming off of two straight victories to start the season. Sterling College enters the NAIA Football Coaches' Top 25 Poll for the first time since September 21, 2009.
In their first game of the season, the Warriors won a home conference game over the Moundbuilders of Southwestern College 28-17. Rashard Colquitt led the Warriors to victory in the game with 129 yards rushing and two touchdowns.
Jo Jo Curiel caught a late touchdown pass in the fourth quarter against Peru State College (Neb.) to give the Warriors a 17-10 win. In the game, the Sterling College defense was tested on many occasions, but held strong in the fourth quarter.
Two other Kansas Collegiate Athletic Conference schools are ranked in the poll. McPherson College is the highest ranked KCAC team at 7th in the poll. Ottawa University is the other school, coming in at 15th in the poll.
The Warriors' next game will feature a match-up of Top 25 schools as Sterling College travels to Ottawa, Kansas to play the Ottawa University Braves on Saturday, September 25 at 6:00 pm. The game will be broadcasted live on The Sterling College Sports Network which can be found on the Sterling College Athletics website, www.sterling.edu/athletics. The broadcast will begin approximately 20 minutes before kick-off.