SC to host PBL Fall State Leadership Conference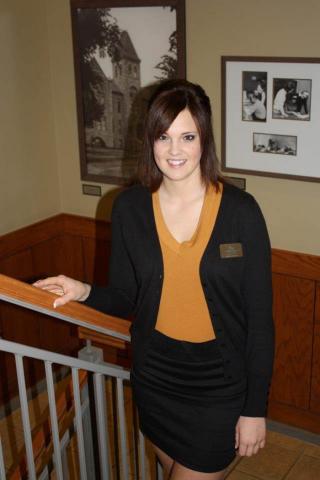 Sterling College was recently selected to host the Phi Beta Lambda Fall State Leadership Conference on Saturday, September 21. The conference will be open to all PBL chapters in the state of Kansas and its focus is to provide leadership training and team-building exercises in order to help build stronger chapters and increase membership.In April, a team of Sterling College students attended the PBL state board meeting along with Assistant Professor of Business Timothy Thorpe.
During the meeting, there was an open time for members to discuss possible locations for the fall conference. Sophomore Erica Wilt of Hutchinson, Kan., petitioned to have the conference held at Sterling College. After taking a vote, Sterling College was selected unanimously.
"I lobbied to have Sterling College host the conference because I believe that we can make this conference successful and set the bar high for conferences to follow," said Wilt. "Being located in a small town is an advantage for us as we begin to plan, because we can utilize the small business owners here to share their experiences and teach real world concepts."
"This conference will help raise the exposure and awareness of Sterling College, its campus, programs and mission to other colleges within the state of Kansas," said Thorpe.
At the same meeting, Wilt was elected as the 2013-2014 PBL State Secretary. Her duties will include taking minutes of state board meetings, publishing a quarterly newsletter and contributing to decisions about conferences and state policies.
"I am very excited about the opportunity to serve as the PBL State Board Secretary. One of my main objectives is to increase involvement in PBL, so I will also be in contact with other colleges and universities in Kansas encouraging them to begin PBL chapters on their campuses. I hope that this year will be a successful year of growth and learning not only for the Sterling PBL chapter, but for all the chapters across the state of Kansas," said Wilt.
PBL is the collegiate division of the Future Business Leaders of America and Sterling College has been a member of the organization since 2011.