SC Men's BAsketball seeks to lock up KCAC Championship against Friends Thursday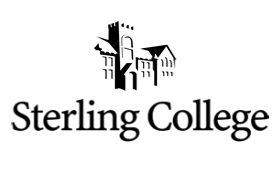 Tuesday, February 17, 2009
The Sterling College men's basketball team locked up at least a share of the KCAC regular season championship, after defeating Tabor College last Saturday evening. Sterling remains two games ahead of the University of Saint Mary who lost to Kansas Wesleyan this past Saturday. Sterling can win the outright title with a win in one of its final two regular season games. Sterling's first opportunity will be Thursday at home against Friends University on senior night.
Friends upset the Warriors less than a month ago in hard fought 57-61 defeat in Wichita. Sterling is led by senior Jonathan Woods who is averaging 12.13 ppg, 10.46 rpg, and 2.42 blocks per game. Woods is ranked #4 in the NAIA in blocks per game and defensive rebounds per game with 7.87 defensive boards a contest. His 10.46 rebounds per game ranks him #5 among other NAIA Div. II peers. Senior Mac Stephenson and sophomore Zach Goodrich are averaging 10.5 points per game respectively and have been shooting the ball from behind the three point arc extremely well as of late. If Sterling can win one of the next two they will accomplish something that no team in Sterling men's basketball history has done, win 20 games in a season. Sterling broke the school record for victories (18) Saturday night with the win at Tabor.
A Sterling win on Thursday would also secure one of the two KCAC automatic berths to the NAIA Div. II men's basketball national tournament to be held in Point Lookout, MO on the campus of College of the Ozarks, March 11-17, 2009.
Sterling (19-7, 13-3), who fell to #23 in the most recent NAIA poll, has been to the NAIA National Tournament twice in school history; once in 2004 and again in 2006.
The Warriors hope to reach the 20 milestone for the first time in history at 8:00 PM this Thursday at the Gleason Center on the campus of Sterling College.