SC receives Community Grant from the South Central Community Foundation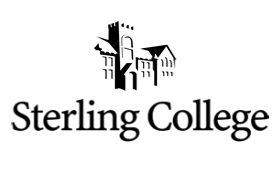 The South Central Community Foundation in Pratt, Kan., awarded Sterling College with a grant to purchase an Epson 3880 printer. The grant was awarded in November 2013 and the Department of Art and Design first used the printer for the annual Juried Student Show. The Department of Art and Design has relied heavily on the printer this past year.
"We ran the first batch of prints while learning some of the specifics of operating the printer for students to display work in the annual Juried Student Show. The prints looked great and displayed well in the gallery. In the spring semester, the upper level Thematic Photography, Alternative Photography and Senior Exhibit classes produced final prints on this printer. Four of our six seniors utilized the printer extensively for their senior show, allowing them to print in-house to create impressive displays for their final exhibit," said Assistant Professor of Art and Design Daniel Swartz.
The Epson printer has also become a teaching tool for the students.
"The printing width of the printer allowed students to display their work at a size that is appropriate for exhibition. Additionally, students learned more about the detail-oriented approach needed in photography that is reproduced at larger sizes. …Having prints this large lends a greater degree of professionalism to our gallery and enhances the cultural experience for the community. The art department is grateful for the grant from South Central Community Foundation that allowed for this upgrade to our students' experience," said Swartz.
"Sterling College would like to express appreciation to the South Central Community Foundation for this grant that improved the quality of the work that our art students produced this past academic year," said Scott Carter, vice president for institutional advancement and external relations.