SC Students Travel to St. Lucia for Missions Trip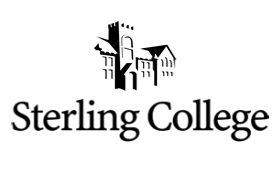 Monday, December 20, 2010
While most Sterling College students went home after finals to spend their Christmas as usual, 12 SC students along with nine faculty and staff are getting ready to fly to St. Lucia, an island in the Caribbean for a Sterling College mission trip. While there, the team will get a chance to help build houses, play with children and teach seminars on worship, leadership and biblical teaching.
"Planning a trip with so many components in such a short amount of time (about six weeks) should have been very difficult, but it has come together flawlessly," said Co-leader and Sterling College Resident Director Melissa Yarrow. "We hope to be able to encourage the congregation members of the Evangelical Church of St. Lucia and are expecting to learn and be encouraged by them in the process. The team has clicked so well together that it feels as if we have been working together for years, not weeks. I look forward to seeing how the Lord uses us once we are together in the country. Our contacts in the country have a long-standing relationship with our Director of Missions, Dr. Hank Lederle, and we are excited about the potential of working with them in the future."
This trip is lead by Josh Wisner and Melissa Yarrow, resident directors at Sterling College. The team is also joined by Karin and Ben Swihart, who will be holding a leadership workshop for local pastors and church leaders. Craig Smith, head of the Theology and Ministry department will be lecturing on biblical teaching. Melissa Larson and Zack Yarbrough, seniors at Sterling, will be lecturing on worship.
The team leaves on December 15 and will return December 28. You can keep up to date with their activities by following their blog at stlucia2010christmas.wordpress.com
Members of the team include Josh Wisner and Melissa Yarrow, co-leaders, Vance Stegman, Emily Walker, Cara Spencer, Megan Walker, Megan Reed, Lindsay Rollins, Chandler Keenan, Grant Brintnall, Salima Watson, and Adriana Gonzalez.