SC Theatre to Present "The Boys Next Door"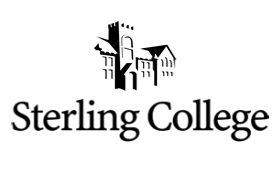 Tuesday, November 10, 2009
"The Boys Next Door," a touching comedy of love and understanding, is being performed by the Sterling College Theatre Department on Friday and Saturday, November 13 and 14, 2009, in Culbertson Auditorium on the Sterling College campus.
Tom Griffin's play concerns four mentally handicapped men in a New England residence home. Two are mentally challenged; one is a schizophrenic who believes he is a professional golfer; and the fourth suffers from persecution anxiety and hyperactivity. At the home, they are under the supervision of Jack, a social worker who is caring, but is becoming exhausted in his work. The "boys" challenge his patience with their actions, obsessions, and insecurities. Through a series of short scenes, this play provides both humor and sensitive insight into the inner feelings of the characters.
Sterling College junior Paul Brecht performs as Jack. The "boys" are played by Marcus Mull as Lucien, Mike Danski as Norman, Deric Roach as Barry, and Stuart Parman as Arnold. Rounding out the cast of thirteen are Laura Allen as Sheila, Matt Hastings as Mr. Hedges, Nathan West as Mr. Corbin, Mollie Cline as Mrs. Fremus, Samantha Davison as Mrs. Warren and Kacie Rogers as Clara.
Senior SC student Stuart Parman designed the set.
"The Boys Next Door" runs Friday and Saturday, November 13 and 14, at 8 p.m. Tickets are available at the door. The box office opens at 7 and doors open at 7:30. Ticket prices are $5 for adults; $3 for students, children and seniors.