SC Theatre Presents Cocktails with Mimi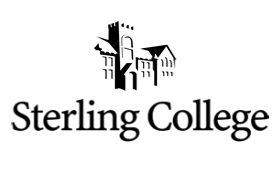 Tuesday, January 26, 2010
The Sterling College Theatre Department presents Cocktails with Mimi at 8:00 p.m. on February 5 and 6, in Culbertson Auditorium on the SC campus.
Mimi Ralston, a rich socialite played by Kaedra Dixson of Atwood, Kan., is hosting a party to honor the stuffy parents of her daughter's fiancé, and hires a waiter to insult them by spilling soup on the Calthorpes.
Knowing, however, that Mimi would be repulsed by the future in-laws, her daughter, Edie, hires actors to impersonate her fiancé's parents. The plot thickens when the real Calthorpes arrive with their son and confusion ensues until things are set straight and lessons learned.
The Cocktails cast includes Kacie Rogers as Edith Ralston, Stuart Parman as Paul Hanson, Houston Smith as Cylde Elliot, Jennie Czuba as Jane Elliot, and Kaleb Knighton as Burt Evans. The Calthorpe family is played by Randy Young as Lester, Michael Redondo as Leland, and Mollie Cline as Eudora. Rounding out the cast of twelve are Cara Spencer as Lucy White, Lauren White as Dody DeVries, and Ben Wright as the waiter.
Senior Mandy Nichols of Lyons, Kan., directs the play as a part of her senior project.
Tickets are available at the door. The box office opens at 7:00 p.m. and doors open at 7:30 p.m. Ticket prices are $5 for adults and $3 for students, children, and seniors.