SC Volleyball Recieves AVCA Team Academic Award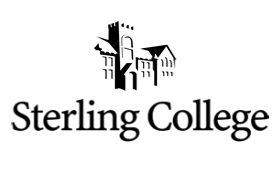 Lexington, Ky. - The American Volleyball Coaches Association (AVCA) has announced  that the Sterling College Volleyball Program is one of 481 teams that have earned the AVCA Team Academic Award for the 2010-2011 season.  This number once again breaks the previous years' total of 450 and sets a new all-time high for this award. 
SC head coach John Harding's 2010 squad performed above expectations during the season, finishing sixth in the KCAC final standings.  This award is recognition of how Coach Harding is successful in instilling excellence in one of the three areas in which the SC Athletic Department strives for excellence.  The Sterling Athletic Department promotes and expects academic success, athletic success, and spiritual growth out of the athletes that attend Sterling College.
The Team Academic Award, which was initiated in the 1992-93 academic year, honors collegiate and high school volleyball teams that displayed excellence in the classroom during the school year by maintaining at least a 3.30 cumulative team grade-point average on a 4.0 scale or a 4.10 cumulative team GPA on a 5.0 scale.
"A hearty congratulations to all the volleyball coaches whose teams won the 2011 AVCA Team Academic Award," said AVCA Executive Director, Kathy DeBoer. "Teams do not succeed in the classroom by accident any more so than they do on the court.  The same coach who taught them volleyball skills cared enough about their academic achievement to gather their grades, calculate their GPA, and submit a nomination on their behalf. In doing so, these coaches sent a clear message that classroom success is just as important as court success.  All involved should celebrate this award!"   
The Team Academic Award has become one of the AVCA's fastest growing awards programs, seeing an impressive surge in teams honored over the past several years. Since the 2000-2001 season, the number of recipients has increased every single year but one, while amassing an overall 170% increase over the span of the decade.  Since the award's inception in 1993, the award has risen by an astounding 674%. NCAA Division II recorded their highest-ever total number of recipients, honoring 57 programs while Division III easily surpassed last year's record of 75 winners with 88 this year. The high school division also set a new record with its 194 recipients.
Over 1,000 different schools have earned the award in the program's 19-year history, with exactly 4,297 awards been given out in total. Only two institutions, both high schools, have earned the distinction all 19 years: Jonesboro High School (Jonesboro, Arkansas) and Ross S. Sterling High School (Baytown, Texas).