Scott Rich Named Interim President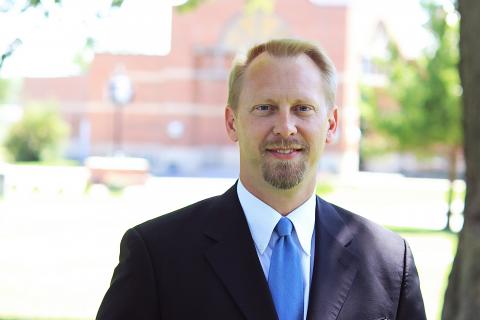 Thursday, December 6, 2012
The Board of Trustees has announced that Executive Vice President Scott Rich has been named Interim President, effective December 1, 2012.  Rich has been serving as acting president managing the operations of the college and leading the College's cabinet since May.
"While our current approach has served the community well in transition, we believe it is necessary to return to the presidential leadership model in preparation for naming our next president," said Heather McCreery, chairwoman of the board of trustees.
Rich joined Sterling College as the chief financial officer in 2008, providing leadership over all finance, human resource, physical plant, financial aid, business office and risk management/legal functions of the College. Rich has over 20 years of experience in both the for-profit and non-profit world.
"I am humbled to be asked to continue serving the Sterling College community. I look forward to working with the campus community and Board as we continue our strategic initiative focused on strengthening the academic program core, enriching the student experience and developing the institution's infrastructure," said Rich.
Rich holds a Master of Business Administration from Liberty University. He and his wife, Kathy, have three teenage boys.