Senior show opens at Sterling College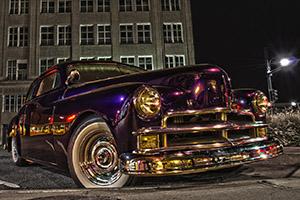 Tuesday, November 20, 2012
Zach Taylor of Waukegan, Ill., will open his senior show at Sterling College on Thursday, Nov. 29, from 5-7 p.m. in the Art and Media Center gallery. Taylor's show, "Click," will display works of digital photography that he has developed over the semester. The exhibit will be on display through December 11.
Taylor will graduate with a B.A. in Art and Design with concentrations in Graphic Design, Studio Art and Ceramics. His senior show expresses his interest in finding unique ways to view normal objects.
"I had a lot of fun creating this body of work this semester," said Taylor. "I am hoping that I will be able to continue doing art like this in my life because it is something that I really love to do."
While at Sterling College, Taylor was recognized in the Sterling College Juried Student Art Show for his work. He was awarded honorable mention in 2011 and second place 2012.
Assistant Professor Daniel Swartz said, "It has been a thrilling experience watching Zach flourish in digital photography. I am excited about his body of work that he has created for the show and his potential moving forward from here."