Six Employees Recognized for Years of Service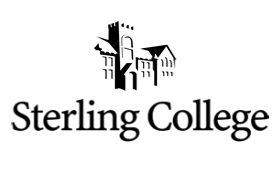 Wednesday, September 30, 2009
Sterling College recently recognized six employees who have been with the College for twenty years or longer.
Dr. Arn Froese has been teaching psychology at Sterling for 35 years. He received his bachelor's in social sciences and psychology from Fresno Pacific College; his master's in psychology from Fresno State University; and his doctorate degree in comparative and physiological psychology from the University of Tennessee. Dr. Froese was recently named the President-Elect of the Southwestern Psychological Association, a regional affiliate of the American Psychological Association. Dr. Froese has served the regional organization for three terms as the Kansas state representative. He has presented papers at 13 of its annual conferences and taken more than 130 Sterling College students to SWPA conferences.
Don Reed has also been employed by the College for 35 years. He is an alumnus of Sterling, graduating in 1968 with a bachelor's degree in psychology. After a stint in the military and a brief secondary teaching career, Reed worked in the public relations and development offices at Sterling and served as the Vice President for Development. He headed up the Cooper Campaign to renovate Cooper Hall and recently has worked with athletic fundraising. He is now the director of gift planning. Recently Reed received Sterling's Distinguished Service Award, given to an alumnus of the College who has demonstrated a lifetime of professional success and servant leadership. Reed has been in his current position for three years.
Helen Henry was recognized by the College for her 30 years of service in the financial services office. A long-time mainstay in the community of Sterling, Henry has been associated with the College for much of her life. Her son Randy Henry is a Sterling graduate and long-time Board of Trustee member. An extremely loyal Warrior fan, Henry is usually at all SC basketball games and is also supportive of theatre and other activities.
Vice President for Enrollment and Marketing Dennis Dutton has worked at the College for 25 years. Dutton is a 1982 Sterling graduate, receiving his bachelor's in speech/theatre with a public relations emphasis. He earned his master's in administration from Goucher College while serving as director of development for Sterling. Dutton has been the Vice President of Enrollment and Marketing for six years and is responsible for the recruiting of students to Sterling. He has had great success in this role, as enrollment at the College has risen for the past several years.
Mary Ver Steeg has been at Sterling for 20 years. She coached softball at SC for five years and volleyball for 17 years. In addition to coaching, Ver Steeg has been an associate professor in the exercise science department and the department chairperson since 2001. She continues her service to SC this year as Faculty Athletic Representative.
Duane Nuest has served Sterling as a groundskeeper for 20 years. He has been instrumental in landscaping the campus and maintaining the sports fields, Gleason, and the newly renovated track.
"We celebrate these dedicated members of the faculty and staff who are highly deserving of the recognition they've received. We are proud to have them here at Sterling College and are thankful for their leadership and support," Sterling President Dr. Paul Maurer remarked.