Softball Drops Tournament Opener to Graceland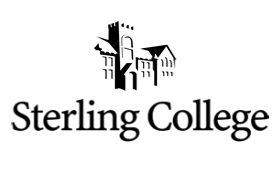 Hutchinson, Kan. - The Sterling College Lady Warriors lost their opening game of the Sterling College Softball Tournament to Graceland University on Friday morning in Hutchinson, Kansas. Sterling was defeated 6-1 by a Graceland team that held Sterling scoreless after the first inning.
Starting pitcher Courtney Bell for Sterling induced three groundouts and only gave up one hit in the top half of the first inning to establish early dominance. In the bottom half of the inning, Sterling used one hit and three walks to score the first run of the game and take an early lead.
In the second inning, Sterling made a huge homerun saving catch to prevent Graceland from taking two run lead. However, Sterling was unable to capitalize in the bottom half of the inning.
Graceland's leadoff batter got a hit to open the third inning and advance to third on two consecutive Graceland sacrifices. With the runner at third, an error on a ground ball to second would allow Graceland to tie the game. A second error would advance runners to second and third when a base hit would give Graceland a 3-1 lead. Graceland would pop out to end the top half of the inning with the damage already done.
With momentum on their side, Graceland would retire the first three batters faced in the bottom of the third, starting a defensive dual between the two teams.
In the top of the fifth, Graceland would break that duel, scoring on a ground rule double. However, Sterling would prevent Graceland from opening the flood gates as Bell would induce an inning ending groundout with a runner on third.
Sterling would continue to struggle at the plate while Graceland would add two insurance runs in the top of the seventh inning. Sterling's attempt at a seventh inning rally would be stifled by Graceland's defense and the Lady Warriors would lose 6-1.