Softball Swept by Southwestern in KCAC Series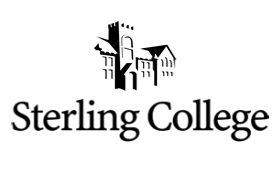 Winfield, Kan. – Trouble was awaiting the Sterling College Lady Warrior Softball Team in Winfield, Kansas. The Southwestern College Lady Moundbuilders were ready for Sterling and protected their home field in both games of the Kansas Collegiate Athletic Conference (KCAC) series. Southwestern won the first game between the two teams 5-2 then defeated the Lady Warriors in the second game 7-2. Losing both games drops Sterling to 4-4 in the KCAC, good enough for sixth place in the conference.
Courtney Bell took the mound for Sterling in the first game and kept seven players in Southwestern's lineup quite. However, two batters did colossal damage against Bell. Desiree Shipp of Southwestern went three for four with a run scored while Sara Vance went three for three with an RBI. Bell would end up pitching all six innings for Sterling, giving up 10 hits, five runs (four earned runs).
Sterling's first game offense was highlighted by Kayla Lassiter's solo shot. Alysse Yates, Southwestern's pitcher, kept the bats silent the rest of the game and did not let any Lady Warrior have multiple hits in the game. When the ballgame was over, Sterling lost 2-5.
Bell would take the mound again in the second game for Sterling. The Lady Moundbuilders' bats would come alive in the second game with a well rounded attack. Southwestern would get 12 hits and seven runs (five earned runs) on Bell six innings.
While Southwestern's bats came alive, Sterling's bats did the exact opposite. Only three Lady Warriors would get hits in the second game, led by freshman Ashli Bell. A. Bell went two for three in the game and had both of Sterling's RBI's. Because of quit bats, Sterling was unable to overcome the Lady Moundbuilders' seven runs, losing 2-7.
The Lady Warriors are 14-22 after the series, 4-4 in the KCAC. Their next game will be on Saturday, April 16 in Wichita for a KCAC double-header against Friends University. Game times are 1:00 pm and 3:00 pm.