Spencer Wagley recognized for Sterling College's McCreery Teaching Award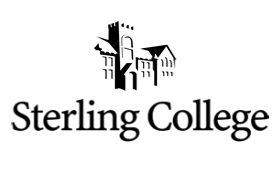 Assistant Professor of Education Spencer Wagley, was awarded the 2009-2010 William McCreery Teaching Award during Sterling College's 118th Commencement Exercises.
The McCreery Teaching Award recognizes and encourages excellence in teaching and is presented to a faculty member whose efforts have provided noteworthy and innovative instruction to Sterling College students during the academic year. The award was established in honor of Sterling College's fourth president, William M. McCreery, and has been awarded to one outstanding faculty member each year since 1977.
Wagley believes the passion for his job is fueled by the great students in his classroom. "I really feel that I have the best job in the world. Watching students grow in all aspects of their life is very fulfilling," said Wagley.
Wagley's success as a professor is not overlooked by Co-Interim Academic Dean Felicia Squires. "Spencer is a dynamic and innovative teacher," said Squires. "He is able to keep his students engaged in class, and he is willing to try new things."
Along with teaching traditional classes at Sterling College he also has helped develop a number of professional education classes for e.Sterling and routinely teaches for them.
Wagley has taught at Sterling since 2006. On top of his teaching he is also in the dissertation stage of receiving his Ph.D.