Steria Named First Team All-KCAC; Five Warriors Receive Honors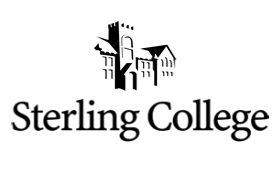 Tuesday, November 15, 2011
Wichita, Kan. – The Kansas Collegiate Athletic Conference has released the 2011 Volleyball All-Conference Awards. Sterling's Sara Steria was named to the All-KCAC First Team, highlighting the group of five Lady Warriors who received All-KCAC awards. Adriana Gonzalez was named All-KCAC Second Team while Ciara Ramos, Caitlin Magee, and Mamaiataloa Fiaseu were named All-KCAC Honorable Mention.
Steria was second in the KCAC in kills with 287, first in aces with 46, and 14th in digs with 331. A junior from Bend, Oregon, Steria was the offensive focal point of Sterling's attack during the season. Against, Tabor on September 15, Steria collected 24 kills in her highlight game of the year.
Gonzalez, a junior from Tatum, Texas, was the court general for Sterling in 2011. During the season, Gonzalez dished out 1056 assists, good enough for second most in the KCAC and 47th in the nation. On October 12, Gonzalez had 57 assists against Friends University in her highlight game of the year.
Ramos was part of the two player tandem at middle hitter for the Lady Warriors. A sophomore from Morro Bay, California, Ramos had 201 kills and 80 blocks for SC on the year.
Magee, a junior from San Leandro, California, finished the year with 194 kills and 99 blocks for Sterling. Even though she is a junior athletically, this year was Magee's final year of participation as she will be graduating in the spring.
From Honolulu, Hawaii, Fiaseu was the libero for Sterling during the 2011 season. A junior, Fiaseu collected 463 digs on the season for Sterling.
The Lady Warriors finished the 2011 season fourth in the KCAC with a conference record of 11-7, 19-14 overall.