Steria, Stuart, VanLoenen Named KCAC Athletes of the Week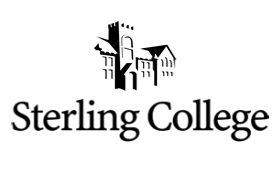 Shawnee, Okla. – Cold, wind and even some drizzle couldn't keep the Sterling College Warriors from placing well at the Oklahoma Baptist Bison Invitational on Saturday. In their second meet of the season and the first since spring break, the Warriors brought home three event champions, four runner-ups ant two third place finishes. Three Sterling athletes were named KCAC Athletes of the Week because of their performance in the meet. Sara Steria, Jessica Stuart, and Alex VanLoenen all received the conference honor.
Steria earned KCAC Field Athlete of the Week honors by winning the women's triple jump with a jump of 10.39 meters. During the meet, Steria also finished fifth in the 100 meter hurdles and ran a leg on the Sterling 1600 (4 x 400) meter relay that placed second.
Stuart's KCAC Track Athlete of the Week performance came in three different events. Jessica finished third in her only individual event, the 400 meter run, with a time of 1:01.71. For her team events, Stuart ran legs in both the 1600 meter relay and the 3200 (4 x 800) meter relay, both of which finished in second place.
VanLoenen won the discus at the meet to earn KCAC Field Athlete of the Week honors on the men's side. Not only did VanLoenen win the event, but he beat the second place finisher by over a foot with a throw of 139 feet and 01 inches.
Other top performers at the meet included Gelisa Thornton, Tim Dinh, and Cody Davis. Thornton finished second in the high jump with a jump of 1.55 meters and ran a leg in both the 1600 and 3200 meter relays. Dinh won the men's long jump with a jump of 6.45 meters. And Davis finished second in the men's triple jump with a jump of 12.05 meters.
Twelve schools primarily from the Sooner and Red River Athletic Conferences made up the field while both Sterling and Ottawa represented the KCAC.
SC returns to action at the Friends University Enduro Classic in Wichita, Kansas on April 2, 2011. Both running and field events will start at 9:00 am.