Sterling College's Butner publishes book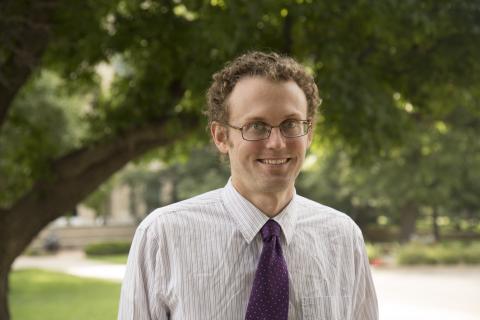 Thursday, September 27, 2018
Sterling College assistant professor Dr. Glenn Butner has had his book "The Son who Learned Obedience: A Theological Case Against the Eternal Submission of the Son" published and it is currently available. A book launch event will be held on Tuesday, October 2 at 5 p.m. in Heritage Hall in Cooper Hall. The event will feature discussion and refreshments.
The book builds upon previous publications where Butner has addressed a debate in evangelicalism concerning whether or not the Son eternally submits to the Father as God, or whether the Son's submission is simply a temporary result of his taking on a human nature during the incarnation. The book argues that there can be no eternal submission in the Trinity, for any such submission would cause major problems in traditional understandings of the doctrine of the Trinity, of Christology, of salvation, and of the divine attributes.
Butner has previously been published in academic journals including Modern Theology and the Journal of Reformed Theology.
"So many people in the Sterling College community played a supporting role in helping bring this book to completion. For their support I am very grateful," said Butner.
The book is published by Pickwick, an imprint of Wipf & Stock in Eugene, Ore. It is available through their website or from Amazon.com.
Sterling College is a Christ-centered, four-year college located in Sterling, Kansas, with a mission to develop creative and thoughtful leaders who understand a maturing Christian faith. For more information, visit
www.sterling.edu
.