Sterling College's Butner publishes book, to hold book launch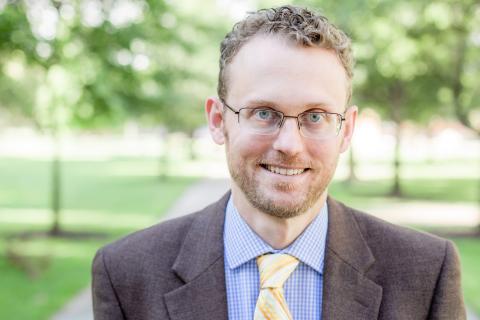 Wednesday, August 17, 2022
Sterling College assistant professor Dr. Glenn Butner's second book, "Trinitarian Dogmatics: Exploring the Grammar of the Christian Doctrine of God", released on July 19. Butner will host a book launch event on Thursday, August 25 at 2:30 p.m. in Heritage Hall inside Cooper Hall on the Sterling College campus. The event includes a presentation by Butner and is free and open to the public. Copies of the book will be available for purchase.
"The structure of the book partly developed from my experiences teaching students at Sterling College, as I had to learn ways to present this complex doctrine to students so that they would understand it," says Butner. 
 The book is an exhaustive treatment of the doctrine of the Trinity intended for use in the classroom and to benefit pastors and scholars. Unlike other introductions to the Trinity that follow the doctrine's development over time, this book proceeds idea by idea, presenting the Trinity in a logical fashion.  
Butner has previously published a book titled "The Son who Learned Obedience: A Theological Case Against the Eternal Submission of the Son," as well as articles in a number of major academic journals. The book is published by Baker Academic in Grand Rapids, Mich. It is available through their website or from Amazon.com.  
Sterling College is a Christ-centered, four-year college located in Sterling, Kansas, with a mission to develop creative and thoughtful leaders who understand a maturing Christian faith. For more information, visit www.sterling.edu.