Sterling College's Morris named associate vice president of athletics and facility management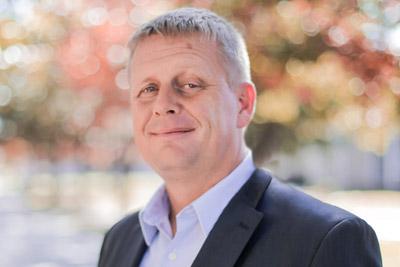 Sterling College has announced Justin Morris '00 has expanded his current role as athletic director and will now serve as Sterling's associate vice president of athletics and facility management. In this capacity, Morris will assist in growing the use of campus facilities during the summer and off-peak seasons. 
"Justin has such a strong record of dedication to Sterling College. We are pleased to have him overseeing the facility management of our campus buildings and spaces," said Dr. Scott A. Rich, president.
In addition to facility management at Sterling, Morris' responsibilities include overseeing the day-to-day operations of the athletic department and continuing Sterling's strong community support through local partnerships. 
"I look forward to working with our facilities team here at Sterling. Our institution has been blessed over the years, enhancing our facilities for our students and faculty, and staff. I am excited to help find ways to bring outside groups to our campus so they can see what Sterling College has to offer," said Morris. 
Morris holds a B.S. in Physical Education from Sterling College. He and his wife, Karna, have three children: Christina, Kayla and Cameron. 
Sterling College is a Christ-centered, four-year college located in Sterling, Kansas, with a mission to develop creative and thoughtful leaders who understand a maturing Christian faith. For more information, visit www.sterling.edu.