Sterling College and Hutchinson Community College Sign Articulation Agreement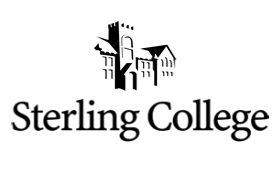 Monday, November 23, 2009
On November 12 Sterling College and Hutchinson Community College announced an articulation agreement that guarantees the transfer of credits between the two institutions. Sterling College's Vice President of Academic Affairs Dr. Troy Peters and HCC President Dr. Edward Berger signed the agreement. "For transfer students, there is always the concern that some credits will not transfer," said Peters. "This agreement takes away that concern."
The agreement focuses on non-traditional students who attend college online. HCC has had online classes for almost ten years, while e.Sterling, Sterling College's online division, began almost three years ago. Students who have met their general education requirements through HCC, either traditionally or through online classes, can transfer to e.Sterling and pursue bachelor's degrees in elementary education, theology and ministry, Christian ministries, and secondary education with an emphasis in either history or math.
Sterling College now has articulation agreements with four community colleges and is working on several others. An agreement was signed with Butler County Community College a few weeks ago, while agreements with Colby Community College and Coffeyville Community College were settled last year. Since the articulation agreements specifically target Sterling's online programs, students do not have to live within commuting distance to pursue a Sterling College degree.
"The main focus of this agreement is the student who wants to pursue education beyond the community-college level," said Brian Sampson, Sterling's director of online operations. "It is of benefit to both schools involved, but first and foremost it is for the students."