Sterling College announces Briar as vice president for student life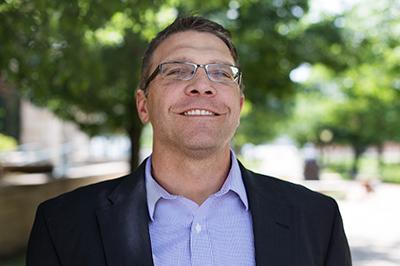 Sterling College has announced its new vice president for student life, Jason Briar '99. In this role, Briar will be essential to the student experience through leading the student life staff and working with the Campus Activities Board and Student Government Association.
"Jason is a great addition to our student life staff. Having a history of leadership in education and a familiarity with Sterling College will allow him to jump in as we prepare for the upcoming academic year," said Scott Rich, president.
Briar comes to Sterling by way of Fairfield USD 310 where he served the role of middle school and high school principal. In this position, he was responsible for organizing and leading staff, overseeing compliance and regulatory reports, and communicating between staff and families among other responsibilities.
"I feel God has truly blessed and prepared me for this opportunity to be a part of such an outstanding school. I am excited to be involved with such a great leadership team here at Sterling College. I look forward to working with the faculty, staff, and students this upcoming fall to help carry out Sterling College's mission," said Briar.
Briar holds an M.S. in Health, Physical Education and Recreation from Emporia State University and a B.S. in Physical Education and Health from Sterling College.
Sterling College is a Christ-centered, four-year college located in Sterling, Kansas, with a mission to develop creative and thoughtful leaders who understand a maturing Christian faith. For more information, visit www.sterling.edu.