Sterling College announces discounted summer classes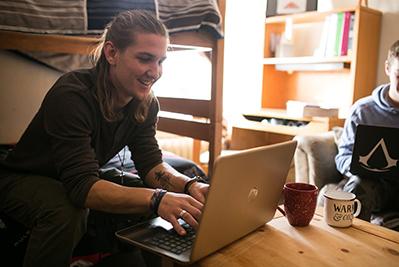 For the summer of 2018, Sterling College is offering all general education courses for over 60 percent off, making the special price $135 per credit hour. The list of classes has been released with classes beginning May 14 and July 2. Visit online.sterling.edu for information.
"With our dedicated faculty and great tuition discount, students are getting a private-school experience at community college price! Our online courses have assignment due dates during each week but no set meeting times. This is a great opportunity for working professionals, college students and even high school students to pick up gen-ed credits on their schedule," said Will Teufel, Director of Online Learning.
The first summer session runs from May 14 to July 1. Classes offered are Principles of Sociology, Introduction to Criminal Justice, Public Speaking, World Geography, US History I, College Composition, Introduction to the Old Testament, and Introduction to the New Testament. Environmental Science with lab is also offered with a $30 lab fee for a kit which will be mailed to the student. The add/drop deadline is May 18 and withdrawal deadline is June 11 at 5 p.m. CT.
The second session runs from July 2 to August 19. Classes offered in this session are Concepts of Physical Fitness and Health, American Government, US History II, Introduction to Literature, Contemporary Math, Music Appreciation, Physical Science with lab, and Basic Christian Doctrine. The add/drop deadline is July 6 and withdrawal deadline is July 30 at 5 p.m. CT.
To receive the 60 percent discount, students must pay with a credit or debit card at time of enrollment. Those interested in qualifying for the reduced tuition cost should enroll before May 7, and those already enrolled at Sterling College should consult their adviser. Those not enrolled at Sterling College can fill out the online application at online.sterling.edu. Additional information on financial aid is also available at online.sterling.edu, or by calling the Office of Financial Aid at 620-278-2173.
Sterling College Online offers quality, Christ-centered academics at a convenient pace to help you balance life, work, and family. As part of the accredited Sterling College located in Sterling, Kansas, you can complete your degree, start a new program, or handpick courses for personal enrichment. Visit www.sterling.edu/online for more information.