Sterling College announces Dr. Robert H. Thompson Endowed Scholarship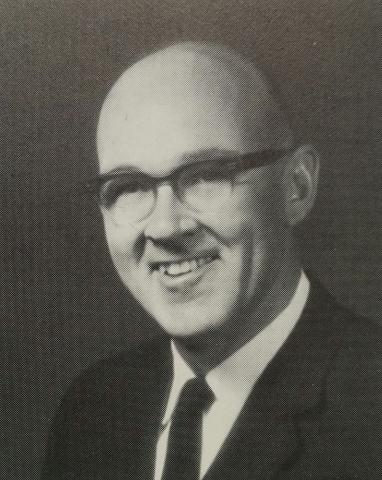 Sterling College has announced the establishment of the Dr. Robert H. Thompson Endowed Mathematics and Natural Science Scholarship. The endowed scholarship is made possible by a gift from Robert '45 and the late Barbara "Barbie" (Dietz) '47 Thompson.
"The Thompsons' legacy continues to grow both at the College and in our community. These opportunities that Bob and Barbie have provided to our students profoundly shows their hearts for servant leadership," said Scott Carter, vice president for institutional advancement and external relations.
The endowed scholarships will benefit students who are interested in studying mathematics, physics or natural sciences at Sterling College.
Bob served as a math professor and department chair at Sterling College from 1947-66. Barbara gave piano lessons through the College and taught first grade at Sterling Grade School from 1955-67. The Thompsons impacted students' lives through their service to the College and the Sterling community. Their impact continues through this scholarship as well as the Barbara Thompson Music Endowed Scholarship Fund that Bob established to honor his wife in December 2015.
Sterling College is a Christ-centered, four-year college located in Sterling, Kansas, with a mission to develop creative and thoughtful leaders who understand a maturing Christian faith. For more information, visit www.sterling.edu.