Sterling College announces local grants supporting track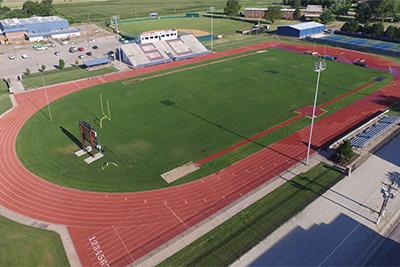 Tuesday, January 28, 2020
Sterling College has announced grants from the South Central Community Foundation and the Max and Charlene Moxley Charitable Trust to support renovations of the McCreight Track at Smisor Stadium. Together, the grants provide nearly all of the needed funds to restripe the track.
"Sterling College would like to express appreciation for these grants that are critical to improving the training conditions for our community's student-athletes. The project will also enhance the experience for the hundreds of student-athletes, parents and fans that participate in meets at the track each year," said Dr. Scott A. Rich, president. 
The track provides day-to-day training for Sterling College's student-athletes and USD 376's junior high and high school athletes. It also hosts several special events throughout the year, including track meets that the junior high and high school host for other Heart of America league schools.
In 2022, Sterling College will host the Kansas Collegiate Athletic Conference track and field championships. This 12-team event will bring hundreds of athletes to Sterling's campus in April 2022. The restriping of the track, scheduled for the summer of 2020, will allow the College to well represent its community and conference for this championship event. 
Sterling College is a Christ-centered, four-year college located in Sterling, Kansas, with a mission to develop creative and thoughtful leaders who understand a maturing Christian faith. For more information, visit www.sterling.edu.