Sterling College Announces New Vice President for Academic Affairs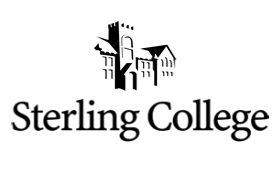 Wednesday, March 24, 2010
Sterling College is pleased to announce the hiring of Dr. Gregory P. Kerr as its vice president for academic affairs. Dr. Kerr comes to Sterling from Bluefield College in Bluefield, Va., where he has served as the chair of the Division of Science and Mathematics and as interim vice president for academic affairs. He will assume duties at Sterling on July 1.
"It is hard to overstate the importance of this position," said Sterling College President Dr. Paul J. Maurer. "We received forty applications for this position from across the country. Dr. Kerr stood out among many highly qualified candidates. His academic credentials are impressive, and in his experience as an interim vice president for academic affairs, he implemented numerous positive changes. I am delighted and excited that Dr. Kerr will serve with us at Sterling College."
As the interim vice president at Bluefield from May 2008 to June 30, 2009, Dr. Kerr administered an academic program consisting of 20 undergraduate majors; served on the president's leadership team; and planned, implemented and monitored an academic budget in excess of $3 million. He also negotiated articulation agreements with the Virginia Community College System and served as the accreditation liaison for the Commission on Colleges/Southern Association of Colleges and Schools (SACS).
Dr. Kerr was appointed as the chair of Bluefield's Division of Science and Mathematics in November 1999. He has built a successful biology program at Bluefield; more than 70% of its graduates have earned advanced degrees, and more than 40% of its graduates from 1997 to the present are in or have completed doctoral programs. He added a Forensic Science Program developed primarily from existing coursework, and he led the integration of Christian service with academic preparation of pre-health professions students.
Dr. Kerr earned his B.S. in Plant Science from Cornell University in 1981; his M.S. in Horticulture from Colorado State University in 1983; and his Ph.D. in Plant Physiology from the University of Minnesota, St. Paul, in 1988. His professional experience includes being a postdoctoral research associate at the University of Minnesota; an adjunct professor at Southwest Virginia Community College; and an adjunct associate professor at Patrick Henry College.
Dr. Kerr and his wife Cheryl have four children: Laura, Melissa, Timothy and Emily. They are actively involved in Covenant Baptist Church in Princeton, W.Va.