Sterling College announces vocal ensemble music concert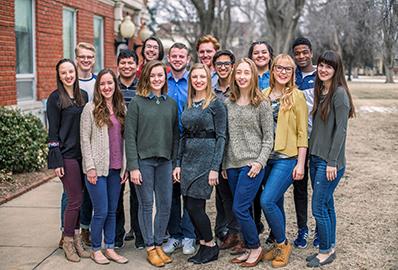 The Sterling College Music Department has announced a special vocal ensemble music concert will be held on Monday, March 25, at 5:30 p.m., at the Sterling United Presbyterian Church. The concert will feature three ensembles: Highland Singers, select mixed vocal ensemble; Lasses, women's ensemble; Lads, men's ensemble. The public is invited to attend this event.
Featuring a variety of music, including contemporary Christian, sacred and popular, the concert will be directed by Music faculty Marisa Callan and Tiffiney Harms. There is no admission charge for this event.
Upcoming Sterling College vocal music events include several vocal recitals, a Masterworks Concert in April and Spring Choir Concert in May.
The music program at Sterling College establishes a foundation for lifelong growth in music, and offers programs and degrees that are tradition-based and future-oriented. They are home to singers and instrumentalists who seek to demonstrate God's love through music.
Sterling College is a Christ-centered, four-year college located in Sterling, Kan., with a mission to develop creative and thoughtful leaders who understand a maturing Christian faith. For more information, visit 
www.sterling.edu
.